About Us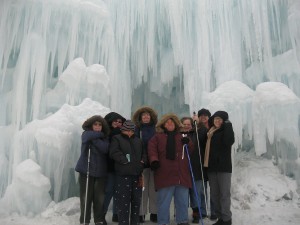 Challenge Your Limitations…Raise Your Expectations…Xcelbeyond Your Horizons!
Based in Denver, Colorado, XcelBeyond is an organization that provides financial assistance to developmentally disabled individuals for activities they otherwise could not afford. Our sponsorship might fund the cost of tickets to a concert or football game, expensive sports equipment or a Rocky Mountain wilderness adventure. We even provide sponsorship for weekly lessons in music, art, dance and sports. As long as its fun and you live in the greater Denver Metro area, the kinds of adventures we sponsor and the types of activities we fund are limited only by your dreams and imagination!
When your resources don't cover the full cost of an activity, Xcelbeyond can help pay the difference!
Following are some of our basic eligibility requirements and funding limitations:
All requests must be life-enhancing and provide recreational, experiential opportunities.
The applicant must have a developmental disability and provide proof of such disability.
The applicant must be at least 21 years old.
The applicant must be participating in a Residential Program or Assisted Living Program.
Requests are limited to no more than $500.00.
Funding is not available to organizations.
Requests for funding must be received at least 30 days prior to the activity.
XcelBeyond is a 501c (3) nonprofit organization operating out of the State of Colorado.